In this recipe, we show you how to make a quality CBD lip balm at home. This recipe is easy to create and requires minimal ingredients. While CBD infused lip balms are widely available for sale, we show you exactly what goes in your weed lip balm so you can save money!
Summer is the season when we tend to focus on skin care. But once we're bundled up for the winter, we often forget that our biggest organ still needs some tender loving care.
Our lips are especially vulnerable to seasonal changes. And extremes in temperature, combined with decreased hydration, can lead to cracked lips and an increased dependence on petroleum-based lip products.
For cannabis consumers, natural relief is only a few minutes away. This lip balm recipe calls for cannabidiol (CBD) oil. Though any CBD oil or hemp-derived CBD oil would work wonderfully for this recipe, you may want to start out with an oil that doesn't have any added essential oils. This way, you can customize the recipe to suit your taste buds.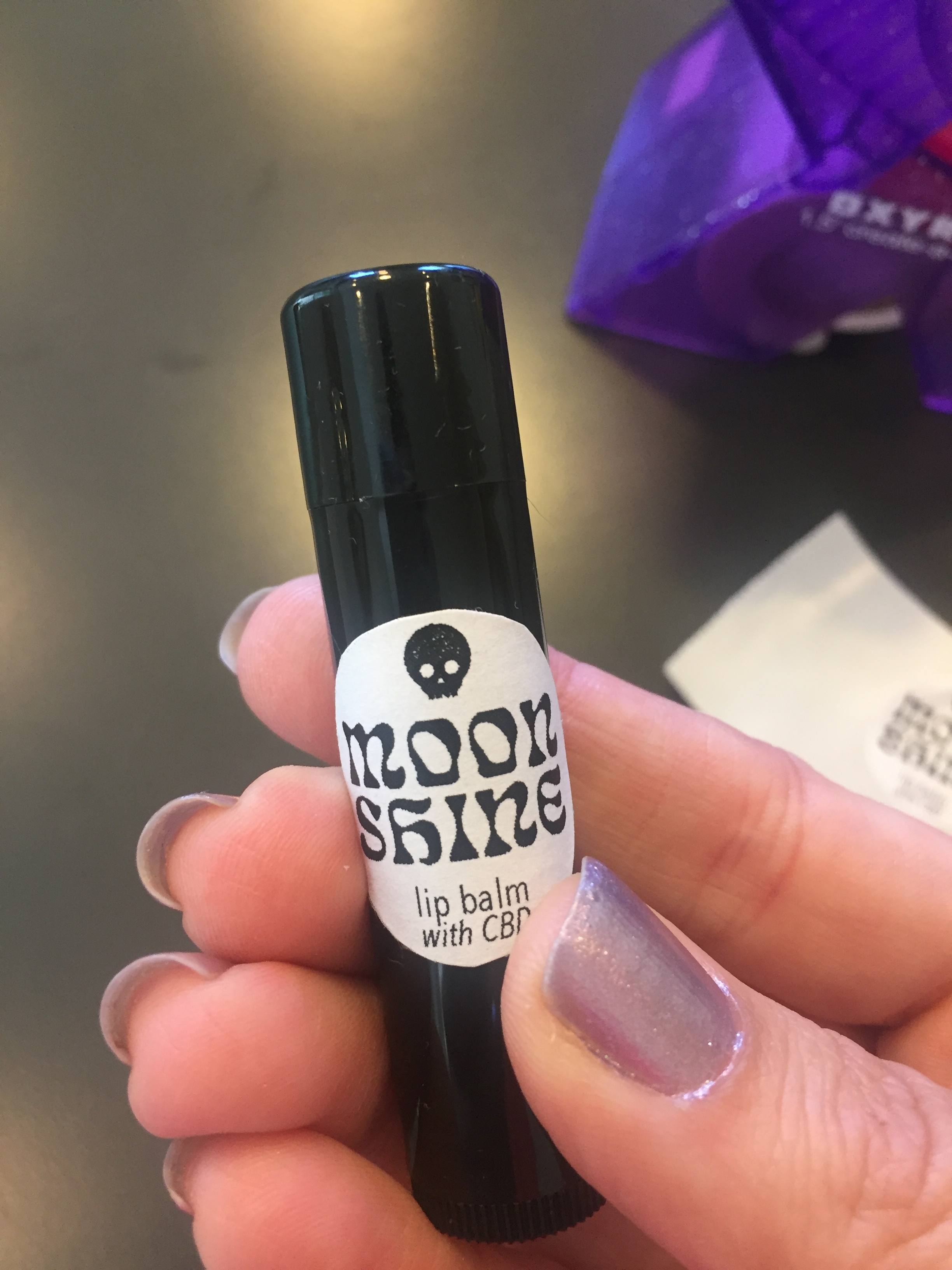 What we know about CBD oil is that it's wonderful for all skin types. Because it has anti-inflammatory properties, you can use this lip balm liberally on red, itchy lips or feel free to dab some balm on cracked, inflamed or irritated skin.
CBD's antioxidant properties make recipes like this a lifesaver for people suffering from dry, scaly skin. And because you're using non-psychoactive CBD oil, you can give this as a gift to your noncannabis-consuming friends and family members without worry.
Why you should make DIY CBD lip balm with hemp flower
There are already plenty of CBD lip balms on the market, so why should you make your own? First, it might be cheaper. Companies that make CBD lip balm have to charge for labor, shipping, and other costs, so making your own lip balm could cost less.
Next, making your own CBD lip balm gives you total creative control. If there's a certain ingredient that you don't want in your new hemp lip balm masterpiece, simply leave it out. Similarly, you can add essential oils, shea butter, or anything else you might want to include when you make your own CBD lip balm from scratch.
Most importantly, Secret Nature CBD flower is packed full of beneficial substances that help CBD do its job more effectively. Minor cannabinoids in CBD flower contribute to the entourage effect, and the terpenes and flavonoids in hemp have antioxidant and anti-inflammatory properties.
Plus, making your own CBD lip balm is undeniably fun. This project doesn't require any prerequisite knowledge, and you can complete it in just a few hours. Once the cold weather makes you want to stay inside, you'll start looking for activities to pass the time, and making CBD lip balm is one of the most rewarding hobbies you can pick up this winter.
Check out the benefits of Cannabis Lip Lacquer!
It is worthy of note that traditional lip balms keep your lips healthy and soft. Quality CBD oil-infused lip balm comes with added benefits. This is thanks to CBD's supposed anti-oxidant, anti-bacterial, and anti-inflammatory properties.

This CBD infused lip balm is created to leave your lips smooth and shiney without feeling greasy. Quality CBD topicals for your lips may even help to alleviate pain and inflammation. We work to eradicate the symptoms associated with dry, flaky, and cracked lips. Your new CBD infused lip lacquer moisturizes your lips and leaves them feeling smooth and supple.
CBD lip balm is great for chapped lips
CBD has been widely researched for its potential anti-inflammatory and antioxidant properties, and scientists have also looked at CBD's potential to fight pain. When lips become chapped, it's because they're inflamed, and it's natural if reducing the pain of chapped lips is your number one priority when you reach for your favorite lip balm.
While smoking CBD or taking this cannabinoid internally might indirectly affect your chapped lips, it's best to take the most straightforward route by applying CBD directly to your lips. CBD is non-intoxicating, so you won't get high no matter how much CBD lip balm you slather onto your lips, but this cannabinoid's unique beneficial properties make it the perfect natural substance to apply to your lips whenever they start feeling dry.
Is it hard to DIY this weed infused lip balm?
This cannabis DIY recipe is very straight forward and easy to follow.
You will need beeswax pellets, coconut oil, peppermint essential oil, and a cannabis tincture.
As listed above, this recipe requires a cannabis tincture. If you do not have a tincture on hand, check out our weed tincture recipe here.

Excitingly, we also offer a homemade THC lip balm recipe. Simply use a THC tincture in place of CBD.
Can I add scent to my CBD Lip Topical?
In addition, you can add scent to your cannabis infused lip balm. Simply add an essential oil of your desire. Perhaps you enjoy the smell of citrus, lavender, or soothing eucalyptus? Only a few droplets of these oils will provide your CBD enhanced lip balm with a beautiful scent.
Recipe
This recipe takes about 30 minutes to prepare, and the ingredients are widely available at health food stores and online. It yields approximately 16 8-mL lipstick tubes or about 8 1/2-oz lip balm jars. That's enough for you and your family, with a few stocking stuffers to spare.
Ingredients for CBD Lip Balm
2 tbsp shea butter
2 tbsp beeswax pellets (cosmetic grade preferable)
2 tbsp firm coconut oil
2 tbsp CBD oil of your choice
Optional ingredients: essential oils such as lavender, lemon or peppermint; vanilla extract or other flavoring
How to Make CBD Lip Balm
You can either use a double boiler or microwave to melt the ingredients.
If using a double boiler, fill a sauce pan with about an inch of water and heat until boiling. Lower to a simmer and place a Pyrex bowl on top of the saucepan. Add all ingredients to the bowl and heat until melted. Remove bowl from saucepan.
If using a microwave, combine all ingredients in a bowl and heat for 30 seconds to 1 1/2 minutes until melted.
When your ingredients are completely liquid, add essential oils if using. Always use a small amount of essential oils or flavoring oils to start—2–6 drops should be enough, but feel free to add more according to your taste.
Using a funnel, pour the liquid balm into lipstick tubes or pomade jars. The balm will begin to solidify within a few minutes. If you need more time, feel free to reheat the oil back to a liquid state.
Cover your containers and let the balm solidify at room temperature. Once solid, the balm should be stored at room temperature.